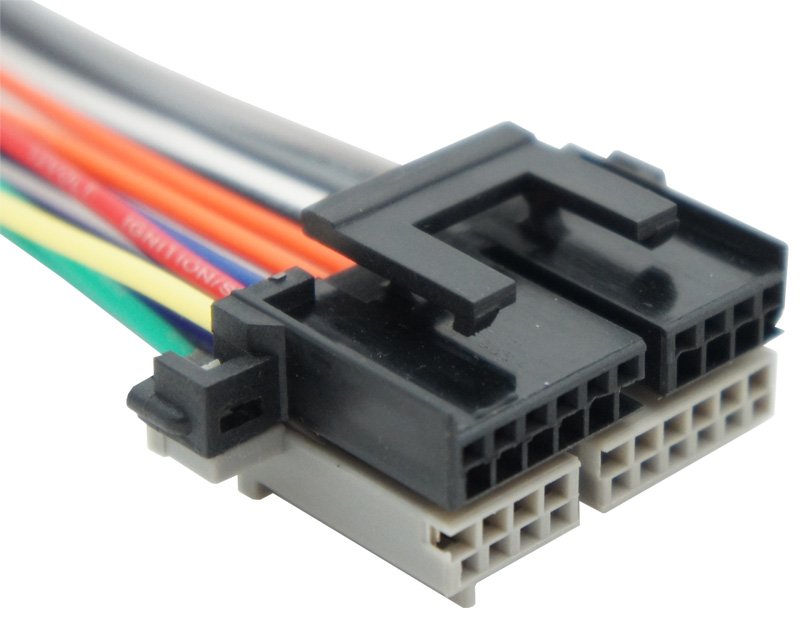 Factory Radio Replacement Harnesses
If you're looking for your car's factory radio wiring harness replacement – Harmony Audio has got you covered. We have a large variety of wire harness cables for the majority of vehicles. Our harness cables come with clearly marked color coded wires. All you have to do is to attach the color-coded wires on your harness to the wires from your factory stereo. Then, once the harness is connected to the stereo, you'll be able to plug right into your car's factory radio connector. All our wire harnesses feature:
- Direct OEM fit connection
- Clearly marked color coded wires
- 18 gauge high quality wire
Our harnesses fit most cars on the market. Some of the compatible brands are: Acura, Buick, Cadillac, Chevy, Chrysler, Dodge, Eagle, Ford, Geo, GMC, Honda, Hyundai, Infiniti, Isuzu, Jeep, Land Rover, Lexus, Lincoln, Mazda, Mercury, Nissan, Oldsmobile, Plymouth, Pontiac, Scion, Subaru, Suzuki, Toyota etc. We'll help you reunite with your factory car stereo!